We sincerely believe that basic and continuous trainings is important for a successful career in real estate.
Basic real estate trainings equips one with the basic essential skills for the real estate business.
Continuous real estate trainings 
allows one to adapt oneself to the ever changing market, as the market is always evolving.
BASIC TRAININGS:
Basic knowledge is the foundation to all salespersons.
The Basic Procedural Trainings are:
Private Residential Rentals

Private Residential Resale

Landed Property Resale

Landed Property Rentals

HDB Resale

HDB Rentals

Commercial & Industrial Sales & Purchases

Commercial & Industrial Rentals

Legal Workshops

Training on how to use online/software tools, multiple listing systems

New Agents' Protocols

Strategies for Various Property Types

Pitfalls to Avoid

How to Conduct Open House

CEA Prescribed Forms

Securing Exclusive Listings & 2% Commission

Negotiation Skills

Deal Closing Techniques

Individual Training:1-to-1 Mentoring

On-the-Job Experiential Training
ADVANCED TRAINING:
Experienced agents will need advanced guidance and training to improve their career. Constant upgrading of skills is crucial. Advanced training include exclusive listing presentation skill, new home sales/ project marketing, closing technique and referral business system. Advanced trainings are more interactive and hands-on.
An excellent proven track record system used to develop Top producers will be shared.

Progressive Step by step training and guidance will be given.

On-The-Job Training and Coaching

Mentorship Program(One to One Coaching)

Team Synergy. Join the team and learn from not only 1 but many top team leaders.

Constant updates and training align to market trend and policies.
Career With Us At ERA: Important Note!
I Care About Making A Difference…
I Know People Are Trusting Me To Help Them With One Of The Biggest Decisions They'll Make In Their Lifetime And That Is Something I Take It Very Seriously. My Agents Stay Loyal And Refer Friends & Family To Me Because They Know I Will Always Do Whatever It Takes To Guide Them Smoothly From Beginning To End.
I Am A Competent Sales Person Who Can Bring Your Sales To Greater Heights. My Proven Personal Sales To Date Is More Than $2.5 Million. 

In Order For You To Join Under My Team For A Personal 1 To 1 Guidance, You Will Have To Call Me Personally @ 98-199-199, Prior To Attending The Normal Seminar (I Will Then, Register You With The Admin To Join My Team).
If You Just Walk-In Without Fixing An Appointment With Me, Then The Admin Staff Will Randomly Appoint A Manager To You, Which You Will Not Get To Join My Great Team At The End Of The Seminar.
Not Any Managers Will Have What It Takes To Train Someone To Reach The Sky And I Believe Everybody Would Like To Choose Their Preferred Manager/Mentor If They Have A Choice.
I Will Personally Share With You All The Successful & Practical Methods That Are Currently Use By Myself For The Past 12 Years Which Will Unlock Your Fullest Potential Much Faster, That Few Can Offer. With The Right Mentor, You Can Skip Years Of Bumps And Pitholes, AND Achieve GREAT Sales In The SHORTEST AND FASTEST Way.
Therefore, Please Call Me At 98-199-199 For A 1 To 1 Discussion Before You Even Register Or Walk In For The Usual Seminars.
Have A Question? CALL US NOW!
Best Regards,
Serene Chua (: (+ 65)98-199-199
B.Sc(NUS)Hons / CEHA-Certified
Email : Topserene@Yahoo.Com.Sg
Web : Www.Realestatecareer.Com.Sg
SELL/ BUY/ RENT- Always At Your Service.
AWARDS (Company Level)
2007 Top 12th ROOF

2008 Top 14th ROOF

2009 – ERA Million Dollar Club

2009 06 June ERA Absolute Division 6th Producer

2009 07 July ERA Absolute Division Top Lister

2009 08 Aug ERA Absolute Division Top Producer

2009 08 Aug ERA Top 20 Achievers

2009 09 Sept ERA Absolute Division Top Producer

2009 09 Sept ERA Absolute Division Top Lister

2009 09 Sept ERA Top 20 Achievers

2009 10 Oct ERA Absolute Division 1st Runner Up

2009 10 Oct ERA Top 20 Achievers

2009 11 Nov ERA Absolute Division 2nd Runner Up

2009 12 Dec ERA Absolute Division Top Producer

2009 12 Dec ERA Absolute Division Top Lister

2009 ERA Absolute Division 1st Runner

2009 ERA Absolute Division Top Lister

2009 ERA Top 100 Achievers

2009 ERA Top 100 Producers

2010 01 Jan ERA Absolute Division 1st Runner Up

2010 01 Jan ERA Top 20 Achievers

2010 03 March ERA Absolute Division 5th Producer

2010 04 April ERA Absolute Division 1st Runner- Up

2010 04 April ERA Absolute Division Top Lister

2010 05 May ERA Absolute Division Top Lister

2010 06 June ERA Absolute Division 6th Producer

2010 06 June ERA Absolute Division Top Lister\

2010 07 July ERA Absolute Division Top Producer

2010 07 July ERA Top 20 Achievers

2010 10 Oct ERA Absolute Division Top Lister

2010 10 Oct ERA Absolute Division Top Producer

2010 12 Dec ERA Absolute Division Top Producer

2010 12 Dec ERA Absolute Division Top Lister

2010 ERA Absolute Division 1st Runner Up

2010 ERA Absolute Division Top Lister

2011 ERA Asia Pasific Elite Award Winne

2010 ERA Top 50 Achievers ( 21st Position, Out Of 4000++ Agents)

(2011, 2010) ERA Top 50 Producers

2011 01 January ERA Absolute Division Top Producer

2011 01 January ERA Top 20 Achievers

2011 02 Feb ERA Absolute Division 2nd Runner-Up

2011 02 February ERA Top 20 Achievers

2011 ERA Top 50 Achievers ( 27th Position, Out Of 4000++ Agents)

2012 04 April DTZ Top 20 Achievers

2012 05 May DTZ Top 20 Achievers

2012 DTZ Multi-Million Dollar Producer Club

2012 07 July DTZ Top 20 Achievers

2012 09 September DTZ Top 20 Achievers

2012 DTZ Top 20 Producers

2013 DTZ Top 50 Producers

2014 DTZ Top 10 Producers

2015 DTZ Multi-Million Dollar Producer Club

2016 ERA Multi-Million Dollar Producer Club

2017 ERA Multi-Million Dollar Producer Club
AWARDS (Cross-Company Level)
2011 – IEA Platinum Award Winner

2012 – IEA Platinum Award Winner
PROMOTIONS
2005 – ROOF Associate Marketing Executive

2005 – ROOF Associate Manager

2007 – ROOF Senior Associate Manager

2009 – ERA Marketing Director

2010 – ERA Senior Marketing Director

2012 – DTZ Senior Sales Director

2016 – ERA Branch Division Director
QUALIFICATIONS
2005 – Honours Degree ( 2nd Upper ) In Life Sciences

2005 – ROOF Basic Realtor Course ( BRC) Distinction

2006 – Common Examination For House Agents (CEHA) Conducted By SAEA
Agent Testimonials
"As A New Agent, What You Need Is A Great Mentor With High Quality Personality And Integrity. Supportive Team Members Are Important As Well! Join Serene, Listen To Serene And Do Exactly What She Advocates And You Will Be On Your Way Earning Your First 6 Digits Income. "You Never Join, You Never Know."Anthony Goh Shao Wei
---
"Serene Has A Solid Foundation And Vast Experiences In The Real Estate Industry. Getting A Good Head Start In The Real Estate Scene May Not Be Easy Without A Supportive And Guiding Mentor. She Has Been A Very Well Knowledgeable And A Friendly Mentor. She Was Always There With Good Advice And A Helping Hand When I Needed It. So If You're Looking For A Good Mentor And A Strong Team Behind Her. You've Found The Right Person.Best Regards" Louis Chua
---
"The Real Estate Industry Has A Notorious Reputation For Being Highly Competitive And Finding The Right Mentor Is Extremely Crucial. That Being Said, What Qualities Should The Right Mentor Possess? I Can Only Express This With One Name; Serene Chua. You Must Be Wondering What Qualities Does She Have, That Made Her Stood Out. You Must Be Thinking, If This Decision Will Haunt You In Times To Come.A Few Months Ago, I Was A New And Lost, Agent. I Chanced Upon Serene's Advertisement On Recruitment, I Didn't Know What To Expect, But I Signed Up, Considering That Anything Else Is Better Than The State I Was In Then. I Certainly Did Not Regret My Decision.Serene's Guidance Was Exceptional. She Laid Down The Stepping Stones When I Had To Cross The Rushing River, She Told Me Which Path To Take And When I Met With A Fork In The Road And She Provided Me With The Essential Tools When I Needed To Face My Adversaries. Above All, Serene Is Humble And Patient, The Absence Of The Wave Of Indifference Makes Learning A Much Gratifying Experience.I Hope My Attestation Will Aid You In Making A Decision You Will Not Regret. " TSN
---
"Guess As A New Agent, Everyone Of Us Would Feel Lost And Uncertain About The Future In This Career, So The Mentor Really Plays An Important Role In The Initial Stage Of A Green Bird Agent's Life. I'm Really Glad That I've Found A Manager/Mentor Who Is Able To Provide The Right Guidance And Strengthen My Confidence In This Tough Real Estate Career. Serene Is Never Stingy With Sharing, She Shares With Us Not Only The Detailed Theoretical Industrial Knowledge, But Also Lots Of Real Life Scenarios Which Is Much More Easier To Relate To. She Never Fail To Answer Our Questions, Even At Times When She's Not So Sure, She Would Check Out Personally. She May Not Be The Kind Of Manager Who Always 'Sounds' Very Promising With Their So-Called Powerful Speech, But She Is Definitely A Very Sincere Recruiter Who Aims At Proving Her Difference With Her Actions. I Also Admire Her Humble Attitude, You Won't Feel Any Air Of Arrogance From This All-Time Top Producer. She Likes To Adopt The Learn, Share And Improve Together Approach When Guiding Us. Who Says In This Business Everyone Is Selfish? At Least I Don't See The Selfishness In Serene 🙂 I Wouldn't Promise Serene Is The Best Manager In The Market, As The World Is So Big, But I'm Sure She Is Among The Most Honest, Open, Transparent And Sincere Ones. If You Want To Find One Manager Who's More Quality-Oriented Rather Than Quantity-Focused, Then You Can Seriously Consider This Humble, Polite And Lovely Lady :)" Yue Cong
---
" I was a lost agent although I were in this business for long. I do not know which company to stick to and was trying my luck thinking that if the company don't provide what i want, I can switch to other company again. I had never think that mentor cum manager is more important until I came to meet Serene Chua. She makes me feels that I wanted to choose to stay with her rather than company. She is really a nice, helful & humble person. Whenever I need help she is always there to assist and guide me even when she is busy. She will try her very best to answer all my questions. Even though she dont know the answer, she will make an effort to check for me. When I ran out activities, she will care by providing me lists to let you move on. She is not selfish and willing to share her experiences. I am glad to have Serene Chua as my manager. I consider myself fortunate to be under her care cause she treats us like babies. Thank you, Serene Chua, for everything that you do. I appreciated very much. Thanks again."  Best Regards, Joyce Chan
---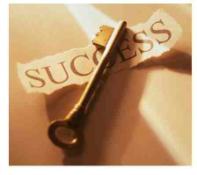 Best Regards,
Serene Chua 蔡芝玲 : (+ 65)98-199-199
B.Sc(NUS)Hons / CEHA-Certified
Licence No. : R024344F
Email : Topserene@Yahoo.Com.Sg
SELL/BUY/RENT- ALWAYS AT YOUR SERVICE 24/7